President Biden addresses the IBEW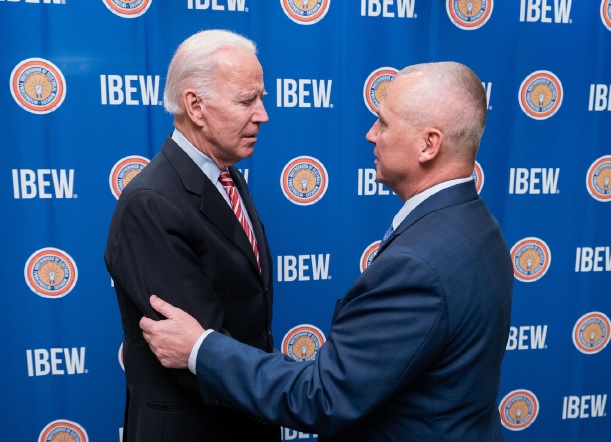 Brothers and Sisters,
Recently, President Biden put out a short video addressing the men and women of the IBEW. In this short video, (3:51), he talks about the importance of good paying union jobs, collective bargaining and the right to organize. President Biden also talks about his "Building America Back Better" plan and how that will create many new, good paying Union jobs. He thanked International President Lonnie Stephenson for his support and his promise to be the most Pro Labor President in History. Despite how you may feel about President Biden and his policies, he has made some major pro labor initiatives in his first few weeks of office. He has appointed Union member Marty Walsh as Labor Secretary. He also, in an unprecedented move, fired the anti union General Counsel of the National Labor Relations Board and immediately replaced him with a very pro labor candidate, Peter Sung Ohr. He has also appointed IBEW Local 11 member, Jennifer Kropke, to head a renewable department with the Department of Energy. Mrs. Kropke is a personal friend of mine and I know she will do great things for the IBEW while in Washington. These are high profile appointments that will no doubt help shape policy regarding organized labor moving forward. Please take a minute to watch the short video and a copy of the February Newsletter highlighting Biden's Building America Back Better can be downloaded below. Please click the link to watch the video. Stay warm and stay safe.
In Solidarity,
Jim Clarida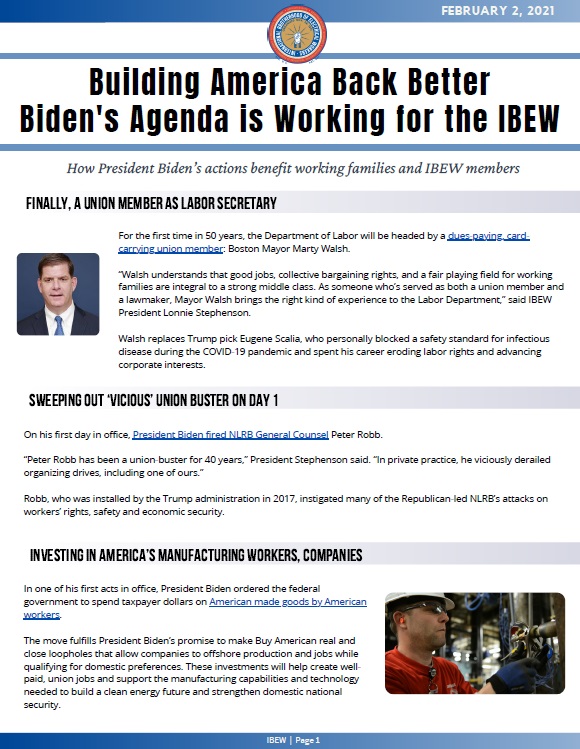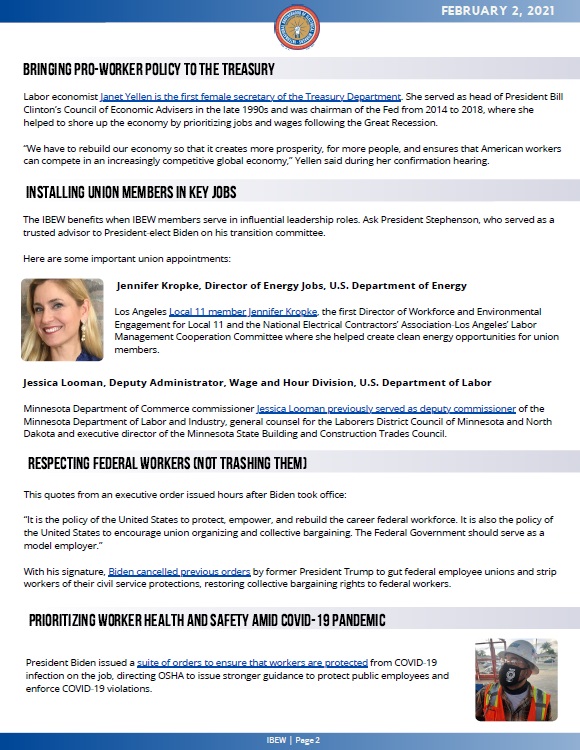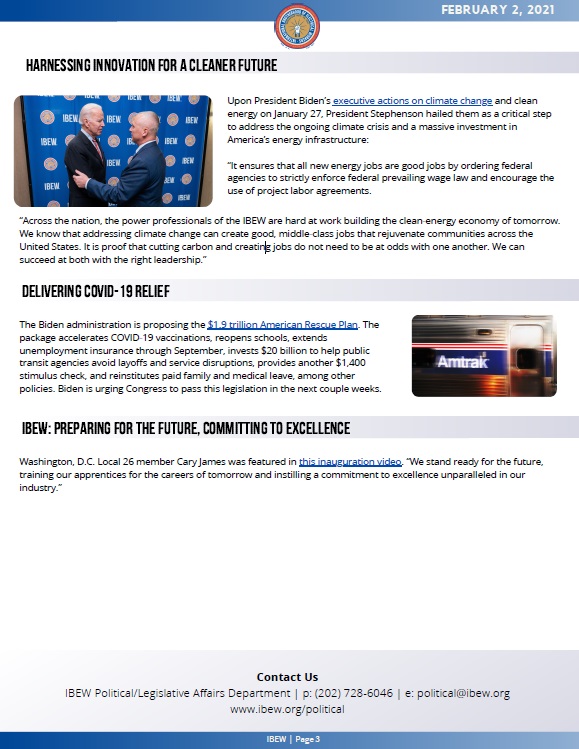 Download:

Feb 2021 Monthly Political Newsletter.pdf