Electric Vehicle Infrastructure Training Program Update: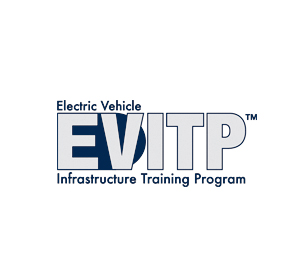 As many of you know, the IBEW is pushing the membership to get EVITP certified. This is mainly because the Bi-Partisan Infrastructure Bill has language in it that references EVITP certification as the preferred training for workers installing this new EV infrastructure. As part of this bill, each state is awarded monies to implement "alternative fuel corridors". Indiana is poised to get 100M over the next 5 years. Each state then has to submit a Plan to the DOT that shows it will meet the numerous metrics that the Infrastructure Bill requires. I have been working with the State of Indiana for the last few months on implementing language in the State Plan that would require all workers working on EV chargers be EVITP certified. These efforts have paid off as the "final draft" of the Plan that has been submitted to the DOT has this language in it. Once approved by the DOT, we as the IBEW, must make sure we have EVITP certified electricians to perform this work. We have implemented this training into our 5th year apprenticeship class and will be hosting Journeyman classes as well so they can become certified. We cannot offer this training to lower apprentices as one of the requirements to become EVITP certified is to have 8000 OJT hours. I highly encourage you to get this certification as soon as possible even if you don't think you will need it. Once we have a majority of our members certified, and once Indiana adopts EVITP language into the Plan, I then plan on going to all the local municipalities and trying to get a local ordinance passed that would require EVITP certified electricians perform any, and all, EV chargers. This is where our membership, and our contractors, will benefit most. If every house or business, even if privately owned, has to use EVITP certified electricians to install EV chargers, it will almost guarantee IBEW members will be doing this work. Please sign up for the EVITP classes that are scheduled in October. If this class is full, then please let Roland know to schedule another class as soon as possible. We cannot be late to dinner on this as this is our chance to grab this new market.
UPDATE: classes are now available at the JATC. This is very important for our membership to get. The next class is Oct 6,13,20,27. There will be another class on November 7, 14, 21, 28. As a Journeyman, once you have taken the class and passed the certification, you will receive a $200 voucher. Please call Roland at 219-879-1090 to sign up.