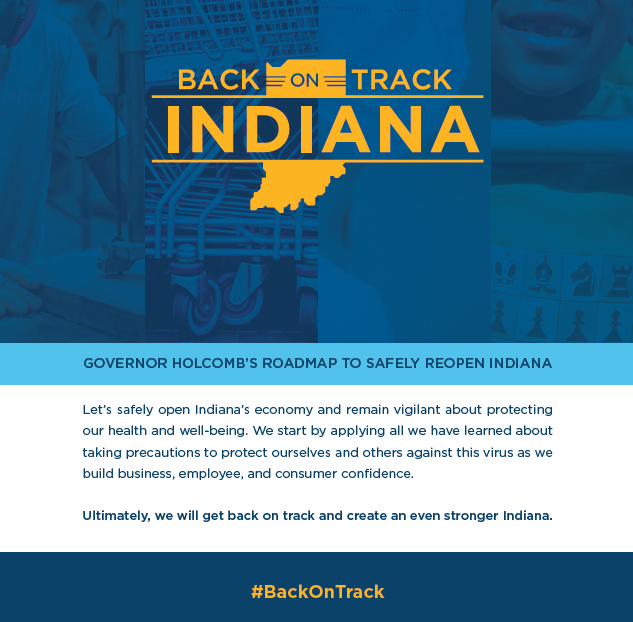 Brothers and Sisters,
Today, Governor Holcomb announced his Back on Track plan for reopening Indiana. Indiana has met a number of criteria to move itself from Stage 1 to Stage 2. Stage 2 will begin on May 4th and will include a number of restrictions being lifted or relaxed. Also in this plan, are guidelines to continue to move from stage to stage while relaxing/lifting guidelines as long as the public health concern of the coronavirus continues to decline. Stage 3 is set to start on May 24th and Stage 4 on June 14th with the final 5th Stage commencing on July 4th. Governor Holcomb did say it was at Stage 5 that the issue of the oncoming school year would be addressed. He also did say that local communities could impose stricter social distancing guidelines than is set forth in the Indiana Back on Track plan. Throughout all of these stages, the CDC social distancing guidelines are always recommended. This is a long document with alot of information in it. For your convenience, direct links for each Stage are provided below. Stage 2 and the entire Back On Track document is available for download below as well.
Stay Safe Brothers & Sisters and have a great weekend
Jim C.
www.backontrack.in.gov - Back on Track website
What's Open & What's Closed?
Download: