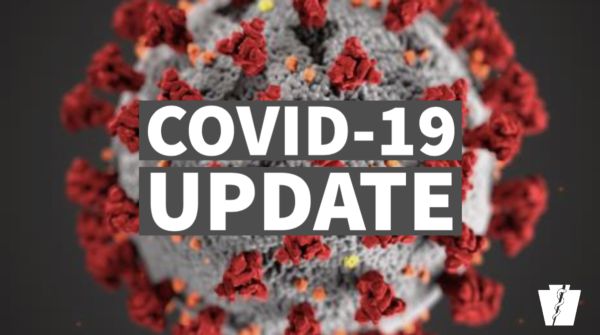 Good morning Brothers and Sisters. I hope you and your family's are all safe and doing well. Information regarding the COVID-19 pandemic is constantly changing. We are constantly monitoring the situation and will do our best to make any new information that comes out available to you.
As you all probably have heard, Governor Holcomb announced a "Stay at Home" Executive Order yesterday. With the increase of the COVID-19 cases and the Executive Order by Gov. Holcomb, the hall will remain closed to everyone except the office staff. We will remain closed until April 7th at 7 am or until the order is lifted. We are asking that if you need anything please call the office during normal business hours at 219-362-2119 or send an email to info@ibewlocal531.org. For issues that can not be taken care of over the phone or by email we are asking that you schedule an appointment. While things may change from day to day please check our website at ibewlocal531.org for the most up to date information. You can also download our app to get notifications to the latest info as it's uploaded. If you are looking to try and pay dues, we ask that you mail a check or visit our website to pay by Credit Card online. The link to the online dues pay is www.ibewlocal531.org/paymydues.
Governor Holcomb's "Stay at Home" order is from March 24th to April 6th. In this Executive Order, it does have exclusions for the Building Trades. These exclusions are stated in Section 11, Section 14j and Section 14v. Click here to view the entire Executive Order. You can also download a copy at the bottom of this message.
I have received multiple phone calls from the membership regarding safety on the jobsite. Each and every one of you have a decision to make whether you go to work if your job is open or stay home because of the possibility of contracting and/or passing "COVID-19" to you and/or your family. There shall be NO adverse action taken against an employee who refuses to be present at the jobsite so long as the employee genuinely believes there is imminent danger and a reasonable person would agree there is a real danger of contracting coronavirus at the jobsite, NOR shall any adverse action be taken against an employee who has been quarantined, or advised to self-quarantine, due to possible exposure to coronavirus.
Most of you heard that our International along with NECA - National came up with an agreement (NDERA) to address many issues that are arising due to the spread of COVID-19. In that agreement, it allows Local Unions to come up with an agreement between the local union and the local NECA chapter specifically identifying how we will be dealing with the COVID-19 pandemic. We felt most of this agreement was good but just "tweaked" a couple things in order to better suit our market, our membership and our culture. This agreement is called NIDERA - Northern Indiana Disease Emergency Response Agreement and supercedes the NDERA. A full copy of the newly signed agreement can be downloaded from below, or by clicking here, and will remain in effect until further notice. Some of the most commonly asked questions are answered below and can also be found, in more detail, in the full agreement
A question that has arisen is whether any members who lose their jobs due to coronavirus and takes a temporary furlough, can sign the "Out of Work" List. The answer to this is NO. The only way to sign the "Out of Work" list is with a termination slip.
Another question that has arisen, is whether members can collect unemployment while on furlough. The answer to this is YES. The employer shall not contest any unemployment claims filed by employees temporarily furloughed as a result of a restricted or closed jobsite due to the coronavirus or similar disease, or who have refused to be present at the jobsite out of a genuine belief that being present would place them in imminent danger of contracting coronavirus.
Again, just a reminder, all communications will be posted via the website as they come available. If you have not already, download the app via the website to receive instant notifications of when new information is available.
As always, if you have any questions, please call the hall.
In Solidarity
Jim
Download: