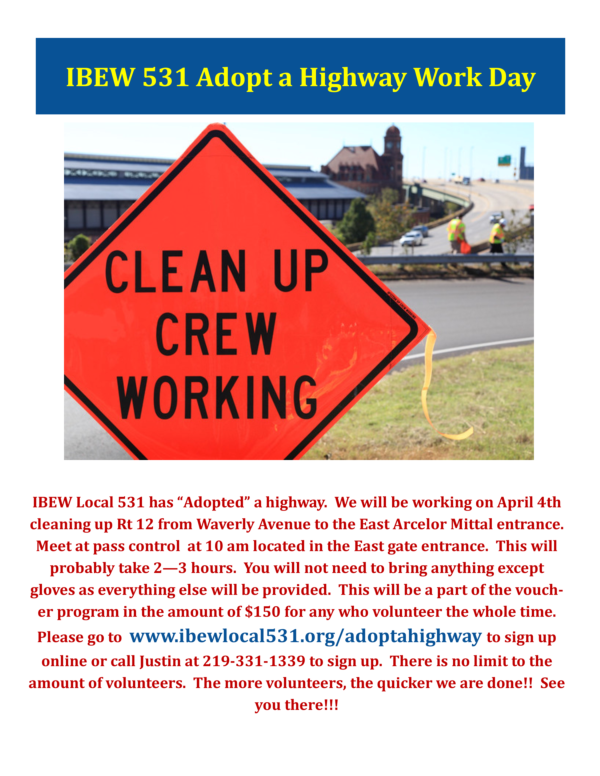 3/17/2020
Brothers and Sisters,
Unfortunately, the scheduled Adopt a Highway clean up day is cancelled. We will continue to assess the current COVID-19 situation and let the IBEW 531 membership know of any and all changes. I am also cancelling all RENEW meetings and events that were planned including the Habitat "trim out" work day this Saturday.
Classes for apprenticeship have been moved to E learning and will continue in that manner until otherwise notified. As of right now, the April 16th First Aid & CPR class is still scheduled. This may change at any moment. Please continue to monitor the website for updates as they happen. Also, please download our App via the website to receive immediate notifications as they go out.
I appreciate your understanding and patience in these matters. These are unprecedented times for all of us. Please exercise caution and follow the CDC guidelines in regards to you and your family's safety. These guidelines can be found at https://www.cdc.gov/coronavirus/2019-ncov/prepare/prevention.html.
In Solidarity,
Jim